Psychology Of Eating For Weight Loss
When it comes to weight loss, there are lots of weight loss clubs and programmes around that can help you to do that. Normal practice is to give you a weight loss plan which you follow, and each week you might attend a class and get weighed. Many people achieve great weight loss results if they follow the plan. But do they keep off the weight they've lost for good? Some people do, however, not everyone does- in fact the vast majority don't. It can become a real battle to keep off the weight, once the weight loss plan has ended. This is because a person might diligently follow the diet, but they might not have had the opportunity or encouragement to explore a crucial part of weight loss: the psychology of eating. Because they might have focused on what they're eating, and not addressed in detail how and why they eat, it's so easy for old habits to creep back in, making weight loss success only short-term. This is why so many people 'yo-yo' diet: they embark on a diet, lose weight, re-gain the weight, embark on another diet, and so on. Addressing the psychology of eating enables you to go much further- it involves considering your thoughts and beliefs about food, your attitudes towards eating, and looks at why, and how, eating habits might have developed in the first place. Once you're more aware of your relationship with food, you're much more likely to achieve long-term weight management.
Individual Needs And Challenges
The reason why the psychology of eating must be a significant component of any weight loss programme is because a huge proportion of overeating is due to emotional eating. What a typical weight loss group might not address is that each individual has his or her own challenges, so these individual issues need to be looked at, to help the client overcome overeating. Unfortunately, many weight loss clubs or programmes don't look at the psychology of eating in depth.
In terms of my own approach in helping clients, I run sessions lasting 90 minutes- clients find this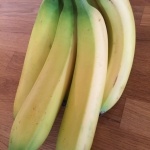 amount of time very helpful, as it enables us to go into depth about a particular issue. I gather a lot of information from the client about their eating behaviours and habits, as well as any factors in their childhood. Childhood is a time where many habits, and attitudes towards food, are shaped- these then might be carried into adulthood. Some of these habits and attitudes might be unhelpful, such as having a strong belief that you must clear your plate, or eating in front of the TV, not at a table, or regarding food as a reward for doing something good. Looking into the client's childhood is not about blaming others (such as parents)- it's simply about acknowledging what went on in childhood which might, in part, be influencing the client's eating habits and their psychology of eating now.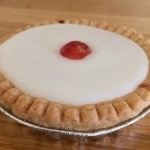 Exploration with the client is key, because awareness is power. Once the client has had a good opportunity to think about how and why they eat, they are in a better position to do something about it, and they feel more empowered. The more empowered a client feels, the more likely they are to feel more motivated and more confident to take action. This is why one-to-one sessions are so important, as they make it possible to consider the client's psychology of eating- it's much more than simply creating a diet plan.
A More In-Depth Approach
When a weight loss plan is too simplistic, focusing on calorie counting and perhaps only exploring comfort eating on a superficial, time-pressured level (as can happen in one hour group sessions), it can be hard for the client to really get to the root cause of their eating issues. At Mindful Eating I go into detail with the client about their eating issues, and we work together on coming up with a strategy to help the client get more control over their eating.
Mindful Eating is a unique service. It moves away from the simplistic calorie counting approach, and offers something a lot more in depth. When a client is looking for weight loss help, it can be hard to find a practitioner who specialises in weight management with a 'dual approach' focus on both the psychology of eating and the nutritional aspects of eating. I support and guide clients, and provide information and advice to help the client to finally come off the yo-yo dieting trap, and to start eating in a much more positive, healthy way- for good.
If you feel you could benefit from my Mindful Eating service, give me a call (Emma Randall) on 07961 423120, or email me: info@mindfuleating.org.uk. I'm based in Lightwater, Surrey. I also offer Skype sessions.
See 'Services' for more information.
If you'd like to come to one of my workshops please click HERE for latest topics and dates.
Save
Save
Save
Save
Save
Save
Save