Emma Randall: Mindful Eating Weight Loss Consultant MSc, PG Dip, BA (Hons), Dip Raw NT
How I Became A Mindful Eating Weight Loss Consultant: My Own Journey
I'm now in my forties and working as a mindful eating weight loss consultant. I'm slimmer now than I was in my twenties. In my twenties I wasn't really into cooking and was pretty inactive. My heaviest weight (around 13 stone) was whilst I was at University, which included a year living abroad in Heidelberg, Germany. I've always been a fan of beer,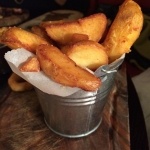 and an average diet, combined with almost no exercise and regular drinking caused my weight to increase considerably. Today, two decades later, I'm more than three stone lighter than I was in my twenties. I've never joined any weight loss club and never formally followed any specific diet plan, though as I was interested in diet and nutrition I would occasionally read some diet books that were lying around the house, such as Rosemary Conley's diet and the 'F' Plan. Once I realised that I was getting too fat (a couple of comments from family members did help to spur me on!), I started to find ways to eat better and cut down on food and drink. It was general common sense stuff. I guess by then, I had a fairly good idea of the calorie content of foods, and was getting much more in tune with which foods kept me feeling fuller for longer and which foods didn't. I embarked on 'sensible eating', which was really just putting more thought and effort into what and how much I ate. As my eating habits gradually changed, so did my weight.
Leaving Behind The Strict Dieting Of My Teens
In my teens I'd put myself on my own strict diets, which never lasted more than a few days because I'd get too hungry, and knowing how miserable food restriction can be I never embarked on a strict diet again. As a teenager I recall thinking that sensible, healthy eating weight loss diets were boring, and that is was low-calorie plans that got you results, but in my twenties I realised that very low calorie diets weren't the best way, especially when years later I could see that I was managing to keep off the weight I'd lost. I'd lost weight gradually over time by steadily improving how I ate and getting more active.  I had become a more conscious, mindful eater. A big incentive for me was that being overweight had felt physically uncomfortable. I'd been very self-conscious about my body and had worn unflattering masculine-style clothes to cover up, and I never wanted to be like that again.
How My Own Experience Has Shaped My Work As A Weight Loss Consultant
For me, moderation is key- I can't and won't do extreme diets, as being hungry is miserable, and I'm also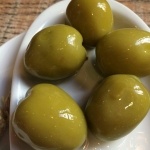 aware that if you don't provide your body with the calories it needs it will go into 'starvation mode', shifting you more into fat-storage mode rather than fat-burning mode. Give me fat-burning mode any day! As a weight loss consultant I help clients to escape the dieting rut and put them on a path to long-term behaviour change instead. Because I didn't keep following specific diet plans I learned to think for myself, to choose the foods that were right for me and to establish how much food my body needed, rather than being told by someone else how many grams of something to eat. Finding my own solution to my weight issue has helped me to become self-reliant and to avoid getting caught up in a never-ending yo-yo dieting trap. Clients tell me that they feel inspired when I say I've kept off my weight for over twenty years.
Ditching the Dieting Mindset- And Keeping Off The Weight For Good
What I've had to work on (and which I'm pleased to say I've now pretty much cracked), is the black and white mindset that so many people get caught up in – the mode of being either 'on' or 'off' a diet, or of being 'good' or 'bad'. I used to get into 'perfect mode' with dieting, and if I 'blew it' just once I would give up and tell myself I'd ruined it, so I would start again the next day or on Monday. Now, if I overindulge I can usually get back on track by not regarding an indulgence as a complete catastrophe.
I used to let it all go at weekends, but now I still keep an eye on my eating on Saturdays and Sundays- after all, they're 2 out of 7 days of a week, which is a significant portion of the week! But I still manage to enjoy myself- there's no sense of deprivation. I'll eat the foods that appeal to me most and pass on the rest. I'm in tune with which foods my body responds well to, and those it responds less well to, so I tend to go for options that will not only keep me satisfied for longer, but those which my body will tolerate best. From experience, I know that eating lots of low fibre foods containing white flour and sugar don't do me any favours, so I limit them. Wherever possible, I will choose healthier versions of foods, but at the same time, no single food is completely off-limits.
I've also learned over the years that lots of small, positive dietary behaviours add up over the month in terms of food not consumed- this motivates me to carry out vigilant behaviours such as 'calorie-shaving' here and there. I find calorie-shaving a great tool for managing my weight long-term, and it's also very useful when you're trying to lose weight. I tell clients not to underestimate any small steps they manage to take, and that it's good to make a note of 'mini-victories'- it doesn't matter how small they are.
Embracing The 'Middle Way' Of Eating
The concept of mindful eating just makes so much sense to me, and I'm keen to teach as many people about it as possible, to help them to improve their relationship with food, feel more in charge of their eating and to escape the yo-yo dieting trap. It's so important that people make their first priority to address any underlying problematic eating habits and then, weight loss can be a positive by-product, rather than simply focusing on a weight loss goal. I've seen so many people embark on restrictive diets which they then give up after a few weeks, which is why I'm so passionate about helping others to embrace the 'middle way' concept of eating, which offers flexibility and balance- this is in stark contrast to simply going on a diet and relying on willpower alone. It's about finding a balance between being mindful, whilst enjoying your food and feeling relaxed around food. A lot of people experience guilt and shame around eating 'bad' foods, which reflects a poor relationship with food. I help clients to realise that if you deprive yourself of the foods you love it's more likely to lead to overeating, whilst at the same time, overeating isn't necessarily enjoyable. I also encourage people to avoid labelling foods as 'good' or 'bad'.
Using My Own Experience To Help Clients Whilst Recognising That We're All Different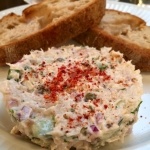 One of the key things I address with clients is patience. I've met many clients who have completed very low calorie meal replacement plans- they've re-gained most of the weight they lost and now they see me for advice, wanting to lose weight quickly again. I don't offer a quick fix. What I can do is help clients successfully by sharing my experiences of weight loss and long-term weight management with them. I can relate to the issues of being overweight and understand the power and draw of food, and the importance of finding personalised strategies that help us to tackle our highly obesogenic environment. We need to find what works for us individually, as one way does not suit all. I'm aware that we all differ when it comes to how much we're drawn to food and our ability to resist it. Biologically we're all different, so what works for me won't work for everyone. In addition, we all have very different lifestyles and personalities to take into account. As a weight loss consultant it's really important to bear all these differences in mind, and my one-to-one sessions provide this highly personalised approach.
Getting Out Of Autopilot And Becoming More Mindful
As a mindful eating weight loss consultant I teach various techniques and strategies that I use myself. Over the years, some of the things I've got myself into the habit of thinking about when I'm about to make a food choice include:-
Anticipating how I'll feel after I've eaten something indulgent
Opting for foods that I know will keep me satisfied, and avoiding those that make me feel hungry soon afterwards
When deciding whether to eat something, checking whether I'm actually hungry
Checking how long it is until my next meal, to determine the size of a snack
Asking myself if something is worth eating- will it really taste as good as it looks?
Many people admit to eating on autopilot, thinking very little about and making little effort when it comes to the eating process; choosing foods mindlessly, rushing down food and barely chewing or tasting it, which means they're often not actually enjoying their food. As a weight loss consultant I help clients to start 'engaging the brain' to help them make better eating decisions, and help them to recognise that overeating isn't necessarily enjoyable and that you can actually get more enjoyment from less food, if you eat a bit more mindfully. By engaging the brain you can start breaking out of unhelpful, habitual eating patterns.
Qualifications And Experience
I have a background in both Nutrition and Psychology. I previously worked in private practice as a BANT (British Association for Applied Nutrition and Nutritional Therapy) and CNHC (Complementary and Natural Healthcare Council) registered Nutritional Therapist. Prior to this I completed an MSc in Health Psychology, which included carrying out a research dissertation looking at self-efficacy for weight control behaviours. I now work as a mindful eating weight loss consultant offering one-to-one sessions, a fortnightly support group and a range of talks in Lightwater, Surrey and online. I give talks and mindful eating workshops at various organisations on request.
As well as my main Facebook page where I provide tips and advice, I run a Facebook closed group called 'Let's Talk Eating' for members to ask questions, give and receive support, inspire each other and share ideas. I also give tips and advice on my YouTube channel.
For many years I've had a keen interest in the psychology of eating and obesity, and with my background in both Health Psychology and Nutritional Therapy I'm able to provide weight management and healthy eating services that incorporate both of these equally important components. I've successfully inspired and helped many clients over the years, and you can read my Testimonials.
I've attended several courses and seminars relating to obesity, weight management, eating disorders and nutrition, and regularly attend CPD seminars/events/webinars including the following:-
Certificate: Practitioner Skills in Obesity Management (National Centre for Eating Disorders, course approved by The British Psychological Society) (2014)

Working with Obesity, Looking at Food Addiction/Binge Eating Disorder (Piece by Piece Recovery) (2014)

Weight Management and Nutrition Course (Weight Management Centre)
Biocare Seminar: Obesity
CMA CPD workshop: Children's Nutrition and Weight
Biocare MasterClass Seminar: Eating Disorders
Higher Nature CPD workshop: Secrets for Optimum Weight Management
Lamberts CPD seminar: Weight Loss- A Functional Nutritional Approach (2017)

Lamberts CPD Seminar: Improving Gut Health Naturally (2019)
Lambers CPD Seminar: Using Fats Functionally (2019)
During my training and practice as a Nutritional Therapist I gained much knowledge about human physiology, cause and treatment of diseases, health prevention and promotion, supporting health through nutritional supplements, herbs and lifestyle behaviours, and an in-depth understanding of health problems associated with being overweight or obese.
Giving Talks And Training Sessions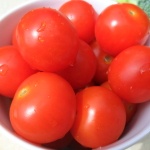 For over a decade I've given many popular talks to groups at various weight loss companies and organisations, covering a range of topics including 'Food and Mood' and 'Good Fats, Bad Fats' (see Testimonials), and in later years additional topics such as mindful eating, emotional eating and personality & eating habits. In addition to my one-to-one work, giving talks and running groups has given me invaluable experience of working with overweight individuals and hearing about and advising them on their relationship with food and their challenges with weight management. Running groups and giving talks has given me considerable insight into the psychological issues and challenges many people face in terms of their relationship with food and managing their weight. As well as giving talks, I created and delivered a half-day training programme to weight loss consultants at a weight loss company for approximately one year.
Radio
I was interviewed by Vanessa Feltz on her BBC London Radio Breakfast show in 2019 and took part in an interview with BBC Scotland in 2020. In 2017 I was a guest on local radio (Brooklands Radio's 'Just Women') talking about my Mindful Eating business. To hear the podcast, go to the following link and click on '02 May 2017 Emma Randall': http://www.brooklandsradio.co.uk/justwomen.html
Writing
In 2008 I was commissioned to write a double-page spread for LighterLife magazine entitled: 'How Our Environment Makes Us Eat'. I've also written articles relating to health, nutrition and weight management for a women's e-magazine. More recently, I've been providing comment for magazine features in Woman & Home 'Feel Good You'. I was also quoted in BBC Food in an online article on 'cheat days' in 2020.
One-To-One Sessions
If you don't live locally (I'm based in Lightwater, Surrey) we can arrange online sessions. If you do live in and around the local area you have the option of one-to-one sessions in the comfort of your own home or at my premises. For more information about my one-to-one sessions please click HERE.
Gift Vouchers: One-To-One Sessions
Do you know someone who could benefit from some personalised one-to-one sessions to improve their relationship with food, feel more in charge of their eating and to set up and maintain long-term healthy eating habits? I provide Mindful Eating session gift vouchers (£55- £60 for the initial 90 minute session, £40-£45 for each subsequent 60 minute review/follow-up session). 
Session Fees
~ If you attend sessions in Lightwater, Surrey: £55 (initial longer 90 minute session) /£40 (subsequent 60 minute sessions);
~ If I come to your home, or online sessions: £60 (initial longer 90 minute session) /£45 (subsequent 60 minute sessions).
SPECIAL OFFER: buy three sessions up front, and get a 4th session completely FREE! (Save £40-£45). Please quote 'website4thfree' when you contact me, to redeem the offer.

Daytime and evening appointments available, as well as Saturday sessions.
If you'd like to attend any of my talks on mindful eating, emotional eating, food and mood and other topics, details of talk content can be found HERE. I run my talks in Lightwater, Surrey and online. To book a talk and to see the talk dates schedule (as well as fortnightly support group dates), please go to Eventbrite. For more information about my support group please click HERE.
Follow me on my Mindful Eating Facebook page for free tips, advice and information.
I also have a closed group Facebook Page called 'Let's Talk Eating' – feel free to join here if you'd like to meet others to chat about anything relating to diet, weight management, mindful eating, nutrition and healthy eating.
If you would like to ask me (Emma Randall) any questions about my services (one-to-ones, support group or talks) or book sessions, please email me: info@mindfuleating.org.uk or give me a call on 07961 423120.