Mindful Eating Workshops And Talks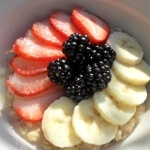 I run both half day/full day mindful eating workshops and general healthy eating workshops. I also offer talks (1-2 hours) on mindful eating or specific topics relating to healthy eating or weight management. I have given many popular talks for nearly a decade to people of all ages and to a range of organisations and groups including weight loss groups, schools, senior citizen groups, drop-in centres and depression support groups. I have also worked as a trainer at a weight loss company, creating and delivering nutrition modules to weight loss consultants.
Workshop Content
I am very flexible and can adapt the content and level of my workshops/talks to the needs and interests of any particular group. I can focus on mindful eating, healthy eating, weight management, or a combination.
My mindful eating workshops are a great opportunity for people to learn about mindful eating strategies, the link between health, weight management and nutrition, and to become more aware of their own eating habits and attitudes towards food. The interactive nature of the workshops enables attendees to ask questions and share experiences and ideas.
Dual Approach: Nutrition And Psychology
Mindful eating workshops therefore cover both the nutritional and the psychological aspects of eating, and are designed to equip attendees with an in-depth knowledge of the psychology of eating, key aspects of mindful eating (such as factors underlying how and why we eat) and nutritional aspects, enabling individuals to become more skillful and confident when it comes to making healthier food choices and lifestyle changes.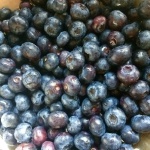 My workshops look at how common beliefs, thoughts, attitudes and behaviours can get in the way of healthy eating and successful weight management such as 'black and white' thinking/behaviours, catastrophic thinking in terms of eating, crooked thinking about dieting, and the excuses we use to justify eating in certain situations. This part of the workshop illustrates the power of thoughts, and how feelings and behaviours can stem from our thoughts.
My dual approach will give attendees an excellent knowledge base with which to move forward.
My workshops and talks can cover all or any of the following topics:-
The problem with dieting and food restriction: impact on mind and body

Why slower weight loss is better for you in the short-term and long-term

Common weight loss pitfalls: behaviours, thoughts, beliefs, attitudes and values in relation to dieting, eating and healthy eating (eg 'black and white' mindset)
'Engaging the brain': becoming more aware of what, how and why you eat, and more satisfied with less food
 'Middle-ground' eating: how it can help you to avoid being 'on' or 'off' a diet
Portion sizes and the calorie 'shaving' concept: enjoying your food whilst keeping things in balance
WHAT we eat:-

Why certain food choices can help you lose weight more than others
The Glycaemic Index: why some foods keep you going for longer than others
Good Fats, Bad Fats- how eating 'good' fats can help weight management
Food choices to get your body in fat-burning mode, not fat-storage mode
Food and Mood: how food choices can affect mood, and vice versa- choosing the right foods to support mood and brain performance
HOW we eat:-

The dangers of eating on 'autopilot' and how to shift out of it
Mindful eating strategies

WHY we eat:-

Different types of hunger and how to recognise them in yourself
Using food to 'soothe' ourselves (comfort eating)
The excuses we use to eat
Behavioural chains

Individual differences: finding a way of eating that works for YOU

Getting in tune with which foods satisfy/sustain you more than others
Getting in tune with which foods your body responds well to, and those it responds less well to
Finding your own dietary 'rules' rather than following someone else's

Importance of good organisation and planning for successful, long-term weight management and healthy eating
Lifestyle factors

The link between stress and eating
The link between poor sleep and poor food choices.
I provide handouts and a copy of the Powerpoint presentation to attendees.
Emotional Eating
One of my mindful eating workshops focuses specifically on emotional eating. In this informative talk I cover a range of factors that can give rise to a tendency to 'comfort eat'. I define what emotional eating is, what can cause it and how food can be used for reasons other than to satisfy hunger. We look at how food can be the 'go to' solution during times of stress or emotional upset, and how turning to food as a coping strategy can lead to a vicious cycle. Eating doesn't solve problems, it's often just a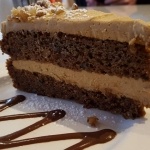 sticking plaster that doesn't deal with the root of the problem. I cover various issues including self-perception (how we view ourselves and how we believe others view us), how food might be used to suppress or avoid feelings, how it can be used as a diversion tactic to avoid confronting something else that's going on, and how it might be used to fill a 'void'. I present strategies that can help us to create a better relationship with food. The aim of the talk is to enable people to gain a better understanding of themselves and of emotional eating. This talk is relevant for anyone who feels that emotional eating gets in the way of their attempts to eat healthily, lose weight or maintain their weight long-term, and is intended to help individuals become more aware of the specific factors driving their own eating and to give them some tools to tackle it.
Upcoming Talks (venue: Lightwater, Surrey) £15 per person (handout included)
January 2018
Wednesday 17th January 7-8.30pm: Food And Mood
https://www.eventbrite.co.uk/e/food-and-mood-tickets-40709443040
Thursday 18th January 7-8.30pm: Understanding Emotional Eating
https://www.eventbrite.co.uk/e/understanding-emotional-eating-tickets-39867952118
Thursday 25th January 7-8.30pm: Simple Steps To More Mindful Eating
https://www.eventbrite.co.uk/e/simple-steps-to-more-mindful-eating-tickets-39867686323
Wednesday 31st January 7-8.30pm: Nutrition And Weight Loss: Truths Not Myths
https://www.eventbrite.co.uk/e/nutrition-and-weight-loss-truths-not-myths-tickets-39922097067
I will be releasing more dates throughout the coming year. Please click on the relevant link above to book tickets through Eventbrite.
Workshops Offered To A Range Of Organisations- And In Your Home
I also offer talks and workshops to corporate companies, public sector organisations and charities, as well as in private homes,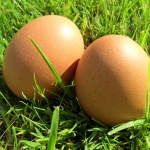 where you invite friends, family or work colleagues to learn in the comfort of your own home. Depending on individual requirements, I can offer a series of talks, single talks or single day workshops (half day or full day).
I very much enjoy giving talks and running workshops, and have received very positive feedback. See  testimonials from group leaders and attendees who have attended my talks.
If you would like to attend one of my talks at my home, or host one of my mindful eating workshops or talks yourself, then please contact me on 07961 423120 or email me (Emma Randall): info@mindfuleating.org.uk for further details and to discuss your requirements.