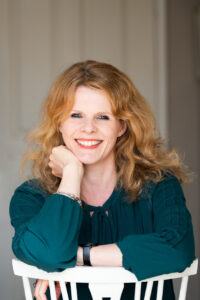 "I've been working with Emma for a while now, she is super informative and I highly recommend her workshops to fellow counsellors and psychotherapists. A great way to gain CPD, I have used her skills and tools with clients and they have found them invaluable." Psychotherapist  (MBACP) Tyne & Wear (online events)
Reviews
Below are reviews from clients I've successfully helped through one-to-one and group sessions to improve their relationship with food, tackle overeating, learn more about nutrition, achieve weight loss goals and find a long-term healthy eating and weight management solution based on the concepts of mindful eating. Reviews also include those from companies, where I've delivered sessions.
"Emma has helped me so much with understanding my relationship with food."
One-To-One Sessions
"I approached Emma because I was struggling with food cravings and overeating, and I felt out of control around food. Through Emma I learned to become aware of my thoughts and to identify my emotions. She helped me recognise how overeating had become a way of numbing my emotions. I'm now kinder to myself if I recognise unhelpful thoughts, and meet my needs with self-care rather than food. Emma is enthusiastic, supportive and understanding, and is as much a life coach as an eating coach." P.T., Manchester

"I've spent the last 20 years going on and off various diets and was pretty sure I knew all there was to know about eating habits, until I met Emma. Her coaching approach to mindful eating was exactly what I needed. Talking through all the things I had been doing so far and questioning why I was doing them and if they were helpful or not was really useful. We then figured out simple strategies together to overcome my own specific issues related to food and well-being. She really opened my eyes to how clouded my understanding of eating and nutrition had become from years of dieting information overload. I always knew that to be healthy in the long-term meant changing my eating habits for good. But in the past, I found that daunting and unrealistic. I quickly realised that I had been confusing a lifetime of "mindful/sensible eating" with a lifetime of "dieting". I now understand there is a big difference, and that has been a real game-changer for me. I cannot recommend Emma enough. She is experienced and knowledgeable whilst always being kind, funny, totally approachable and never judgemental. Exactly the way a good coach should be. I'm very grateful to her for our sessions." Rebecca, Germany

"It took a lot of courage for me to contact Emma and address my lifelong issues with food and eating.  But I'm very glad that I did.  My experiences and fears were listened to and Emma was always understanding and supportive, as well as giving me advice and encouragement, and many practical ideas.  I would certainly recommend her services."  Sue R., Derbyshire
"Working with Emma has been so great in helping me to understand my relationship with food, and how my body works and responds to certain food types. She is super knowledgeable and I have learnt so much to help me manage my eating better. I've done it alongside a weight loss plan and I really feel like I have so much insight into how to do this effectively and safely making sure I'm giving my body everything I need to get through the day in a healthy way! I've loved our sessions and I would highly recommended to anyone who needs help or guidance." E. Welland, Bucks

"Emma is the right person to ask for help with anything related to eating. I've enjoyed every session I had with Emma. She's very motivating and totally supportive. Emma guided, coached and educated me and I found that extremely helpful. I cannot describe what a great impact Emma had on me and my partner's lives, as it helped to unite us. Thank you for everything you've done for us." T. Fiovola, Hampshire

"Emma and I met at the right time for me. She listened, probed and challenged me where I needed her to. Her experience and knowledge was evident immediately. I learned a lot about how I use food as a stress management technique and how I use food to care for myself. I learned how to apply more academic thought before making a choice on food and to be less emotional. We parted ways with me keen to care for myself in other, more nurturing ways, and I have managed that. I've brought in new, non-food related routines to my days that give me great comfort. I came in to the relationship with a very clinical, harsh goal of weight loss. I've managed some but settled with an acceptance that I'm doing pretty good as I am. Thank you Emma." L.Stephenson, Scotland (online sessions)

"I have so enjoyed the sessions I have had with Emma. She is extremely knowledgeable about nutrition and I have learnt a lot about how my body really works. Many of the phrases she uses have stuck with me – they are now part of my psyche. No longer will I limit myself to eating boring foods just because they have a low calorific value. Rather I will "Develop my Inner Gourmet" and only eat what I really enjoy! When I now find myself about to hastily pick up something to eat, I remember there is "Power in the Pause"! I can honestly say that I left each session feeling prepared and motivated for the journey ahead. I always looked forward to our sessions knowing I would leave with an increased capacity for change and clearer on what my body needed. I always felt encouraged and empowered by Emma." C. Cameron, Beds (online sessions)
"I had been looking around for some time and called a few people to see if they could help me with some challenges I was experiencing around food and eating. Emma's confident and warm approach on our initial chat made me feel confident enough to take the plunge and face my challenges with her. She was brilliant. We had all of our sessions during lockdown so I never actually met her in person, but the Zoom calls worked quite well as we were still able to talk in person. Her approach was very personal, and coming out of every session I felt I had the tools to try new things to challenge the issues I was having. I was nervous about making changes and what impact it would have on me but Emma helped me work through these barriers and find ways to overcome these nerves. Quite honestly I feel like a different person because of the way Emma has helped me to feel more free around food and eating. I'm so grateful for her approach and support and would recommend her services to any person who is struggling with anything in relation to food, eating and diet". C.C., Surrey (online sessions)
"It was enlightening spending time with Emma as a couple to analyse our eating habits, and this included learning about and identifying simple ways of 'calorie-shaving'. Emma is patient and easy to talk to, and sent follow-up information after each session for us both, to help us stay focused. Small changes result in big changes!" N. & H. H., Surrey

"I came to Emma most recently for 1-1 sessions, having previously attended a group session on Emotional Eating. This time I felt that I needed some 1-1 support as I had got in terrible cycle of binge eating and was feeling awful about myself and very sluggish. Emma was a great listener and totally non-judgemental in her approach, so I found I could be very open with her in a way that I could not with anyone else, even my closest loved ones, as I was ashamed of my eating habits. Through understanding my issues, Emma supported me to develop a step by step approach to helping myself – there were many 'light bulb' moments for me during our conversations and I started to understand the reasons for a lot of my attitudes to food. One of the biggest realisations was the detrimental effect that years of trying different diets had on my relationship with food – I wish I'd had Emma in my life many years ago, before my relationship with food had reached the stage it did. I'm so grateful for the positive impact Emma has made in my life. It may take a long time to fix my food issues totally, but I know I can always check back in with Emma for a 'booster' whenever I want/need to." H.S., Surrey

"I've had issues around food for pretty much all my life. I'd binge eat then restrict myself and was always on a diet. Together with Emma, we explored reasons why and my attitude towards food. I realised I'd always categorised food into 'good' or 'bad' and the moment Emma suggested I relax this method and give myself permission to eat any food, something clicked in me. She was full of suggestions of ways to help me build my confidence and belief in myself to make this work including highlighting positive moments in my food diary to make them stand out – a game changer for me! Honestly this has been life changing, I feel so comfortable with my choices and feel like food no longer has a hold over me. No more bingeing and I'm losing weight without even feeling like I'm doing anything out of the ordinary! It's also had a big impact on my mood and digestive issues making this even more worthwhile. I would definitely recommend Emma to all!" C.B., Haywards Heath, West Sussex (online sessions)

"Emma you've helped a great deal over the last 6+ months, encouraging me to observe my habits and triggers for unhelpful behaviours, to identify unhelpful patterns of thought and to question their validity; my tendency towards perfectionism ("progress not perfection" has stuck with me!!), my disease to please and concern for what others think of me, my harsh self-judgement. You've also helped me to realise my potential: self-determination, using insights to develop new habits, getting to know myself and trying out new practices without pressure to get everything right. I thought it worth the lengthy email, just to say thank you. I feel more in control of my life, which has had a positive impact on my eating – and the last few weeks have put this to the test- I can fall off the wagon but get back on again." C.K., Worcestershire (online sessions)

"I've only been seeing Emma for a couple of months and am so pleased to have finally found an approach to help me beat my binge eating and be more mindful when eating. I don't feel like I'm dieting, yet the pounds are starting to drop off! It's amazing! Even during December! I've tried all the diets known to man, spending loads of money in the process and I can't wait to see how much more progress will be made in 2020, not only with my weight but the way I view food and the control it has (or had!) over me." C.W., Frimley, Surrey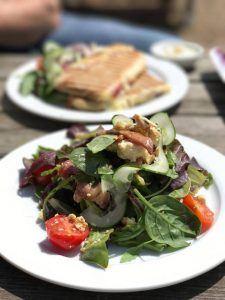 "My mindful eating sessions with Emma have made a huge and lasting difference to how I feel about food and myself more generally. When I booked my first session I was feeling desperate. My struggle with food had been ongoing for as long as I could remember and while I had had success dieting in the past, the weight always piled back on plus some, making me feel like a failure. I wanted a way off the yoyo diet roundabout but couldn't see a way out on my own. Mindful eating is not a quick fix but has helped me explore and understand my relationship with food and helped me understand how small but consistent changes can help me take control of my diet. Emma is very easy to open up to and never judgemental. She has been able to give me a different way to look at things and some useful suggestions to try out which over time have helped me to regain control of my diet or rather loosen the tight grip of control on my diet and end the endless struggle between 'good' eating and 'bad' eating.
Mindful eating is a tool for life and not a quick fix diet. I am still a work in progress but I feel so much more positive about myself after my sessions with Emma and I feel like the weight that I have lost will stay off for the long term".
L.R., Hampshire
"I have really enjoyed working with Emma. She takes the time to really get to know me and she offers small (and often easy) adjustments to my daily habits to help me be more mindful of my eating and start to see food as a friend and not foe.  She is the perfect food relationship counsellor! Thank you!"M. Fargen, Surrey

"Emma is extremely knowledgeable about nutrition"
"I had 4 sessions with Emma and she was great. Showed me a new way of eating and was very supportive and easy to talk to. I've lost 5kg since my first session with her, would highly recommend!" S. Carter, Dorset (online sessions)

"I have had the good fortune of using Emma's services for the past 18 months, her advice and support is excellent. I have got a better understanding of how I can manage some of my issues relating to food, which have been a battle for years, she has truly been supportive and helped me see things in a different way. I now feel like I have a way forward and that is all thanks to Emma. A positive experience and would highly recommend." T.D., Surrey
"Emma has helped me so much with understanding my relationship with food. Having been a yo-yo dieter since I was 17, I have tried every diet on the planet, all of which worked but then I would regain the weight. I didn't think I was an emotional eater, that I just overate because I did and could. I have found out lots of things through Emma. She has taught me techniques which I have found very useful, as well as tapping into my emotions and journaling it. Emma encouraged me to allow myself to eat nutritional (but high calorie) foods that I wouldn't normally allow myself to eat as I had become so fixed on a certain commercial diet's way of eating. I now allow myself to eat those things because I no longer say "I can't have that". I no longer weigh myself every day, and having spent all these years dieting it's really freeing not to worry about the pounds and stones. I'm still a work in progress but feel I'm achieving, and I kind of like myself now. No more bingeing and no more dieting. I still have the odd wobble but seem to be able to minimise and contain it rather than it snowballing out of control- I would say that 85 % of the time I am in charge of what I eat, and continue to practise things Emma has taught me. Emma is a mine of information and has so many tips and techniques to help people. I'm glad I found her as she has been a great support in helping me with my relationship with food and dieting." Sarah P, Crowthorne, Berkshire

"Emma has been a fantastic help over the last few months. She doesn't offer quick-fix solutions, but shows you simple changes you can make that fit into your everyday life. I was eating totally the wrong things before, leaving me hungry all the time and still putting on weight. I've now lost over a stone in 4 months. I emphasise that this is not a diet! This is about just making better decisions about food, and Emma is able to offer you the knowledge to empower you to do this". Victoria, Camberley, Surrey

"After years of yo-yo dieting, I felt lost with food… Emma has been guiding me with professional knowledge, enthusiasm and a pragmatic approach to become more in charge of my daily routine. Emma has been an excellent support and has helped me to appreciate a more sensible and regular way of eating. I would definitely recommend her services if you struggle with food. Great professional support". L Moore, Berkshire

"Emma was brilliant. Very helpful, supportive, professional and knowledgeable about advice on diet and weight loss".  Frances, Guildford, Surrey

"My one-to-one sessions with Emma were great- it was a very helpful and supportive experience and I found exactly what I was looking for. I am now strong enough in my ability to face problems with my emotional eating. Thanks to Emma I'm so confident in my new skills that a bad food day doesn't scare me. During our sessions I've received many practical tips about the psychology of eating and having a healthy relationship with food- Emma's professional skills helped me to identify individual eating triggers. Overall, I think Emma is a great human being and professional. I would certainly recommend her to anyone who struggles with weight loss, weight management and healthy eating. Don't hesitate- just get that help!"  Elena, Sunninghill, Surrey

"I worked with Emma over several months and found the sessions really useful in looking at my eating patterns and behaviours and in trying to understand why and when I eat and then in altering it. Emma was very insightful, compassionate and professional. I would recommend her highly to anyone interested in transforming their eating habits and for gaining an insight into mindful eating". LK, Woking
"My eating has improved dramatically. I eat very little sugar now and I'm definitely making more time for ME. My shape has improved and I have a lot more energy". Sally, Lightwater, Surrey

"I'm eating more healthily, I've reduced caffeine a lot, I only drink wine at weekends and am eating more regularly. I'm a lot more aware of how food affects how I feel/my mood. The sessions with you were invaluable- thank you so much for your help, you have been fabulous!" J Webber, Guildford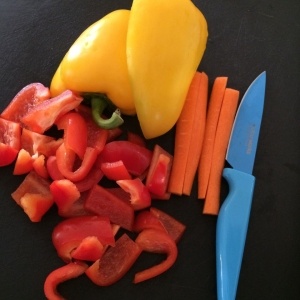 "Emma offered practical suggestions that have helped me to balance my diet and know how to measure out realistic portions. She listened empathically to my concerns and helped me to find solutions tailored to my individual struggles and needs. I would recommend Emma to anyone who is ready to take control of their eating but not entirely sure what that should look like in day-to-day practice". J. Stumph, Surrey

"Emma has provided me with nutrition advice for approximately 18 months following a dieting programme undertaken with one of the market leading companies. Her advice proved to be invaluable in re-introducing food and eating in a positive way, alleviating some of the negative feelings which accompany such a strict and harsh regime for weight loss. Her advice meant that I was able to maintain my weight at a stable level, and yet also enjoy my food. I have recommended Emma to friends and will continue to do so". M. Tilley, Berkshire
"Emma is an expert in nutrition and weight management. She is passionate about her subject, so interested in you and your progress, and thorough in her consultation. I lost the weight I planned to lose, but more importantly, I obtained great health benefits all round. Thank you Emma for your food counsel!" N. Chiodo, Lightwater, Surrey
Other reviews can be found here.
Course: 'Improve Your Relationship With Food'
"Thank you Emma for such a fantastic four week course. You were so generous with the huge amount of information that you shared, and the genuine interest you had in each of us. I learned so much from this course- I feel like I'm no longer in a battle with food, but rather, me and food are on the same side, wanting to support my well-being. I absolutely loved your kind, self-compassionate approach. All of the sessions each chipped away at long held guilt and blame towards myself for not always making good food choices. I've come to understand there are so many factors at play, and I've realised that I need to take a much more holistic approach to my well-being. It's not just about food, or just about exercise, or just about self-care, or having my needs met etc, but they're all completely interlinked. I feel positive about food again and excited to try some new things. I feel more equipped to make more nutritious choices and I feel I've got more understanding of myself, and why I've put on weight in the past and made bad choices. It's been brilliant to share the journey with the other ladies too, we had a lovely sense of camaraderie and shared challenges. Thanks again! I'm so pleased Google led me to you!" C.H., Middlesex

"Emma's 'Improve Your Relationship With Food' course was an excellent introduction to the emotional and practical aspects of eating, and has made me think about my relationship with food in a whole different way. Emma brought a huge wealth of knowledge to the course and made a real effort to understand my own food issues. She gave practical and manageable suggestions for how to make improvements, as well as providing incredibly detailed and informative course documentation to complement this. The sessions provided a safe space to share stories with other group members, and learn from each other's experiences. It was a very valuable course and has started me off on what I hope will be a very different relationship with food. Recommended! Thanks Emma." S.B., South Wales
"I found this course really good at focusing my mind on what I'm eating. I particularly found the exercise looking at my childhood helpful, and how that has affected my adult eating habits. The information on the handouts and the exercises were really useful, as well as talking to other people and hearing their experiences". A.S., Oxfordshire

Weight Management & Support Groups
"These meetings are amazing! I highly recommend them. Went this week and I felt uplifted and motivated again after feeling down about the way I have been eating recently. Emma is so supportive and so helpful and just truly inspiring". Juliet R, Camberley
"Emma Randall has run many weight management groups for me over the years. She has a real knack for turning the science of nutrition into something we can all understand. Her talks are informative and fun. Clients are always pleased when I tell them she is taking a group. She has a real empathy for clients with weight issues and speaks their language". S May, Surrey

"I thought your talk was really excellent. You have a very engaging manner of speaking to an audience and I really thought your personal examples were relevant and provided great context. I also thought you struck a really strong balance between theory and practical use, which made the whole subject very accessible. I found myself re-motivated on the drive home and lots of the things you talked about really resonated with me. I know you will have played an important role in helping many of the group to a better place". M. Simm, Berkshire
Talks And Workshops
"I was very impressed by Emma's in-depth understanding of emotional eating issues. Emma had some sound advice for us all and it was tailored to our own unique circumstances. Emma's obvious understanding of nutrition plus the psychology of overeating made the talk very informative and interesting."