Weight Loss Maintenance Support Camberley: One-to-One Sessions
Have you successfully lost weight but feel you now need some support to help you maintain your new weight long-term?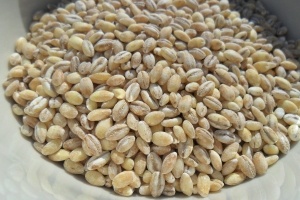 For individuals who have lost weight on another weight loss plan elsewhere and who now feel they would benefit from some one-to-one sessions to help them gain the skills they need to maintain their new weight long-term.
About Weight Loss Maintenance Support Camberley
I set up this service for people who lose weight following weight loss plans but then find that they struggle to successfully maintain their new weight long-term. My weight loss maintenance support Camberley sessions are therefore aimed at individuals who have a tendency towards 'yo-yo' dieting. They are geared towards helping clients to find a long-term solution by enabling them to develop a 'maintenance mindset' to support them in maintaining their new weight. They can be useful for clients who have lost weight but who might have a tendency towards emotional eating or who have a tendency to lose weight and then go back to their old eating habits, both of which can be a barrier to long-term weight control.
In the sessions I work with clients to review their current skills and knowledge to see how they've progressed since the start of their weight loss journey. For clients who have completed one-to-one or group weight loss sessions with me, my weight loss maintenance support Camberley sessions enable us to re-visit and explore in more depth the topics that were covered, as well as address any new topics, according to individual needs- sessions might include looking at dietary aspects, psychological aspects, or both.
Flexibility of Sessions
Clients can choose their own number of sessions, and can also opt for weekly or fortnightly sessions, depending on individual needs and budget. If clients choose to see me ongoing for several sessions, they have the option of reducing session frequency. For example, they might start off with weekly or fortnightly sessions, but further down the line they might choose to see me for reviews or 'check-ins' once a month or once every 6-8 weeks.
From my experience of working with clients, several sessions over time is much more effective than just one or two sessions, as building new, sustainable habits can take time. Regular sessions over a few months offer the client a great opportunity to receive ongoing support, develop and consolidate skills and knowledge, maintain motivation and re-visit or 'tweak' strategies for any particular challenges they might be facing. For this reason I recommend a minimum of 4 sessions.
Cost, Location And Appointment Times
Initial session (90 minutes): £60 (if session at your home, or Skype); £55 (Lightwater-based session)
Subsequent Sessions (60 minutes): £45 (sessions at your home, or Skype); £40 (Lightwater-based sessions)
Location: Consultations take place at the client's home based in and around the Camberley, Surrey area, or at my own home (Lightwater, Surrey). I can also travel to clients living further afield, depending on distance.
When: Weekday morning, afternoon, evening and Saturday daytime appointments are available.
Payment Options: cash, cheque or BACS.
If you'd like to find out more about my weight loss maintenance support Camberley sessions, give me a call (Emma Randall) on 07961 423120 or email me: info@mindfuleating.org.uk
For more information and tips see my blogs.