Emotional Eating- What is it?
Many people are emotional eaters. But what is emotional eating? In basic terms, it can be defined as eating for reasons other than to satisfy hunger. Some people eat when they feel stressed- stress triggers the release of the hormone cortisol, which can cause cravings for sweet or fatty foods- that food might then provide temporary emotional relief. Others might eat out of boredom or loneliness- if a person feels emotionally unfulfilled and empty, they might use food to occupy not only their mouth, but their time.
The problem with emotional eating is that it doesn't solve emotional problems. To make matters worse, an episode of emotional eating can make us feel worse, due to the guilt of what we've just eaten, whilst the emotional problem remains. Eating might feel good in the moment, but it doesn't solve the thing that triggered the eating.
Eating can become compulsive if we've got into the habit of eating whenever we experience emotional upset, and it's so easy to reach for food the moment we feel the need- food is constantly around us, it's always available.
Emotions Have Messages Attached To Them
Emotional eating can be set off by a triggering situation. If you think of it like a chain, the chain starts with a trigger (an external event or situation), followed by an emotion in response to that trigger, followed by a message- something which the event and the resulting emotion is telling us about ourselves. That message we receive about ourselves might be unpleasant- something we feel we can't tolerate. For example, being criticized by your partner might lead to you feeling rejected, and then the message you might get from that is a belief that you're unlovable or worthless. If we look at emotional eating in this way, it's clear to see why a person's self-concept is an important part of tackling emotional eating.
How Your Self-Concept Can Be Shaped By Others
It can be so easy to link one particular incident with an emotional eating episode. For example, a stressed mother might blame her eating a whole packet of biscuits on the bad behaviour of her kids that day. But emotional eating could be more complex than that, and if emotional eating is recurrent, then it's a sign that perhaps the person is using food as a long-term coping mechanism. Emotional eating can end up being the 'default' strategy, whereby food becomes your 'friend', and the first thing you turn to whenever you experience an emotional upset.
There can be lots of things associated with an emotional eating episode, and part of it can be to do with how your see yourself: your self-concept. A person's relationship with others can influence their relationship with food. When it comes to emotional eating, familiar themes and patterns may come up, based on how a person feels about themselves, which can then shape and fuel long-term emotional eating. For this reason, emotional eating is not usually an isolated event, but it can be a reflection of how a person sees themselves. How you think you are perceived by others can impact on how you feel about yourself- whether or not those perceptions are correct. This is why when a person is seeking help to address their emotional eating, it's important to look at their self-concept, look at how others make them feel, and find ways to change any distorted self-beliefs.
Suppressing Emotions
Food might be used to suppress or divert oneself from unwanted emotions, or from what is really going on- eating can help us to take our mind off what is happening at that moment. Often, if something is intolerable, we do something else to pretend it's not happening- a diversion tactic. The activity of eating can help to temporarily bury feelings and enable us to avoid confronting what's going on. Unlike physical hunger, where you might be happy to eat to the point of fullness, with emotional eating you might eat to the point of feeling uncomfortably stuffed, allowing you to focus on how physically uncomfortable you are feeling, rather than how mentally uncomfortable you're feeling. Alternatively, you might nibble on food throughout the day, or 'graze'- grazing on pleasurable foods is still a form of emotional eating that might help to dampen any unpleasant emotions.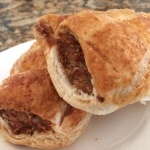 If, as a child, you were not encouraged to express or acknowledge negative emotions, you might have learned to stifle them with food. Often, patterns of behaviour learned in childhood stay with us into adulthood. The action of eating large amounts very quickly can divert us away from our emotions, as the discomfort of overeating kicks in and we end up focusing on how full we're feeling rather than how upset we're feeling.
The Punisher
Some people might eat as a way of telling themselves off for the way they are, or the way they perceive themselves to be, for example, useless, worthless, unlovable, inadequate, ugly, fat. You might fill up on food as a way of punishing yourself for the way you are. Punishing ourselves does nothing to get to the root of the problem, and in fact can lead us into a vicious cycle that's very hard to break.
Emotional Eating and Childhood Experiences
Some people instantly turn to food the moment they're upset. Sometimes we might be re-creating previous experiences, where food benefitted us in some way. Perhaps your parents gave you food when you fell over or when you were ill, and perhaps now as an adult you still associate negative experiences with food, whereby food acts to soothe or reward.
Positive childhood experiences might also cause us to use food to make us feel good. For example, the nostalgia of eating the same foods you ate as a child with a parent who is no longer with you, or eating foods to cherish the memories you have of eating those foods at enjoyable family gatherings; or you might have been rewarded with food for good behaviour, and so reward yourself now- in this case we are then attaching a sense of deservedness to food. This might be rewarding yourself with food if you've had a hard day at the office or a hard day looking after the kids- this could explain why many people tend to overeat in the evenings.
Emotional Hunger Versus Physical Hunger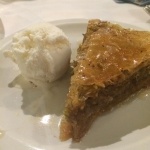 Emotional hunger tends to come on suddenly- it demands instant gratification, whereas physical hunger appears more gradually. With emotional hunger we might crave specific food tastes, such as fatty or sugary, or we might crave certain textures. With emotional eating it's often mindless- you might be completely unaware of how much you're eating, you might not even be enjoying it because you're not really paying attention to the taste itself. With physical hunger you're more likely to be aware of what and how much you're eating. With physical hunger, we're more likely to know when we're full, but with emotional hunger we might not feel satisfied until we're uncomfortably stuffed. Emotional eating is also followed by guilt, when we realise what and how much we've just eaten.
Tackling emotional eating is about identifying emotionally provoking situations and finding a way to manage them. If you're having problems controlling your eating, it's worth thinking about your own motivations for eating. You might not even be aware that you're an emotional eater, but investing some time in yourself to explore why you might be eating can give you the insight you might just need.
If you feel you could benefit from my Mindful Eating service, give me a call (Emma Randall) on 07961 423120, or email me: info@mindfuleating.org.uk. I'm based in Lightwater, Surrey. I also offer Skype sessions.
See 'Services' for more information.
If you'd like to come to one of my workshops please click HERE for latest topics and dates.
Save
Save
Save
Save
Save
Save