Healthy Eating Skills: Having A Healthy Relationship With Food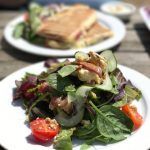 We have to make multiple food choices every day, so having a set of healthy eating skills we can fall back on is important to help us tackle the food environment effectively. Healthy eating skills aren't just about the ability to choose nutritious foods; an ability to make good food choices most of the time also depends on having a good relationship with food, as well as self-awareness. If we can become more aware of what, how and why we eat, we put ourselves in a better position to start making positive changes in relation to our eating habits as well as lifestyle. Through self-awareness we can start to feel more in charge of food and the food environment.
The Problem With Diets
If a diet plan tells you exactly what to eat and how much to eat, this can prevent you from thinking for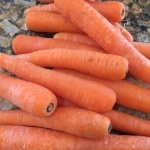 yourself and getting in tune with what foods are really best for YOU, as well as what amounts of food. I've seen many clients lose large amounts of weight on commercial weight loss programmes. Some clients who struggle with controlling their food intake even consider these diets a holiday, a break away from having to make food choices- this is especially the case if the diet involves abstaining from homemade meals and instead requires them to eat shakes, soups and bars produced by the company. Whilst following diet plans, these individuals might have had little opportunity to explore and address their relationship with food, and may have lost touch with their own internal cues (hunger and fullness signals) because they've simply followed a diet that tells them what they can or can't eat, and how much to eat. By the end of the diet they feel anxious about returning to regular eating, perhaps because they don't trust themselves around food, and are likely to re-gain the weight they've lost. By learning about mindful eating concepts instead of embarking on strict diets that often lead to a cycle of yo-yo dieting, you can start to improve your relationship with food and feel more in charge of your eating, without the need to go on restrictive diets. Read my blog: How Mindful Eating Can Help When It's Hard To Lose Weight.
Tackle Your Eating Behaviour Before You Tackle The Scales
When you want to lose weight, it's easy to get excited about a specific weight loss goal and embark on a diet plan. People can become really focused on how much weight they're losing, regularly weighing themelves and relying on willpower or self-discipline to help them stick to the diet. However, it's really important to explore your relationship with food and any underlying problematic eating habits first, or at least alongside. Many people eat on 'autopilot' and might have had little opportunity to address their relationship with food. Through a journey of self-discovery, I empower clients by helping them to build self-awareness and to explore their relationship with food, enabling them to identify the main reasons why they might make poor food choices or overeat (when they're not following a diet), and then together we work on finding strategies to help them improve their relationship with food. Importantly, I also help individuals to address any lack of self-belief they might have in relation to losing weight and long-term weight maintenance, which often stems from a negative experience of previous weight loss attempts and 'failures' to stick to diets or to keep off the weight they might have lost.
Steadier Weight Loss Means More Flexibility
In our 'quick fix' society of instant gratification many people are impatient to lose weight, particularly if they've lost weight quickly in the past on a rapid weight loss plan. In addition, some might feel that in order to control their eating they need to be on a strict diet. By abandoning the dieting mindset and instead focusing on long-term behaviour change, it's possible to break free of the yo-yo dieting cycle. You're more likely to get longer lasting results if you lose weight steadily than if you lose weight rapidly. The advantage of slower weight loss is that there can be a lot more flexibility- it doesn't have to involve cutting out your favourite foods, rigid calorie counting and there's generally a bit more leeway.
Positive change can begin by switching from a 'quick-fix' dieting mindset to a gradual weight loss mindset, whilst acknowledging that long-term, sustainable change doesn't happen overnight- it requires experimenting, practice, dedication and patience. I work with clients to motivate and inspire them, to set up new habits that they feel are manageable, enjoyable and sustainable, and to help them feel more in control of their eating without feeling the need to be on a strict diet. Once they're more in control of their eating, they find that weight loss follows naturally.
Getting Away From Perfect Mode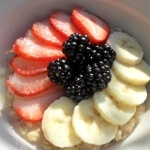 When we embark on strict diets, we often try to follow it perfectly. The problem with this is that if we 'blow it' just once, it can be easy to give up the diet altogether. I help clients to adopt a more flexible attitude towards food and to avoid thinking about foods in terms of being 'good' or 'bad'. I help them to focus more on self-care, how they can provide their body with the nutrients it needs, and to think about adding in new foods rather than always focusing on what they can't eat. I help them to recognise the importance of food quality and the problem with simply calorie counting. Rather than eating in a 'black and white', rigid way, we can learn to embrace the 'middle way'. Practising mindfully eating a small portion of something you fancy, rather than denying yourself that food or completely overindulging in it, gets you away from the rigid and restrictive black and white mindset, and you learn to enjoy less food, more.
Knowledge is Power: Empowering You To Transform Your Eating
When people gain more knowledge about food and nutrition and awareness of their own eating patterns,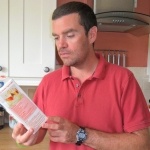 they're more likely to become more skilful at adopting effortless and enjoyable health behaviours. If they're more mindful or aware of their 'weak spots' when it comes to eating, they can then focus on those areas and develop the relevant healthy eating skills and other skills required to help them gain more control over their eating.
From experience, once clients have an understanding of how their bodies physically respond to certain foods, they're able to recognise that how they eat is not driven simply by their thoughts and feelings, which could cause the client to label themselves as having no willpower, but also by physiological processes taking place in the body, which can influence factors such as hunger, cravings and mood. They can then choose the appropriate foods to help them feel more in control of their appetite.
Gaining knowledge and skills can encourage a 'can do' attitude, a sense of mastery, which in turn can provide the momentum and motivation for creating new habits. I help to educate clients wherever they feel they have knowledge gaps, whilst supporting and motivating them.
Deconstructing Habits
My approach to helping people lose weight is inviting them to observe themselves and to look at their underlying habits. Some weight loss programmes might not address underlying habits. In order to 'de-construct' unhelpful habits and to build more helpful ones, it requires people to become more aware of what, how and why they eat, and to gain a whole range of skills in dealing with the psychological and practical aspects of eating, whether at home, at work, on holiday or when socializing. Working with you, I will help you to de-construct any unhelpful habits, thoughts or beliefs which may be making weight control difficult and replace them with new, more helpful habits, thoughts and beliefs.
Engaging The Brain
We often eat on 'autopilot', eating mindlessly without necessarily considering what other options we might have. I help clients to work through various eating and lifestyle scenarios to get them thinking about other options they might have, what they need to consider in any particular scenario to help them make food choices that are in their own best interest, what would be their usual default or knee-jerk behaviour/response and how they might be able to consider alternative, better options. When clients start to 'engage the brain', they're able to start eating more mindfully.
My Services
My services include fortnightly support groups (based in Lightwater, Surrey (Wednesday evenings) and online (Thursday evenings)), a range of popular talks and one-to-one sessions.
Support Groups: more information about my support groups can be found HERE.
Talks: If you'd like to attend any of my talks on mindful eating, emotional eating, food and mood and other topics, please click HERE for a summary of all talks. Click HERE to purchase tickets for any of my events via Eventbrite.
One-to-Ones: SPECIAL OFFER on one-to-one sessions: buy three sessions up front and get a 4th session FREE! (Save £40-£45). Please quote 'website4thfree' when you contact me, to redeem the offer. Contact me via email HERE. For more information about my one-to-one support service click HERE. One-to-one sessions are face-to-face or online.
For additional information and tips see my blogs.
Save
Save
Save
Save
Save
Save
Save
Save
Save
Save
Save
Save
Save
Save
Save
Save
Save
Save
Save
Save
Save
Save
Save
Save
Save
Save
Save
Save
Save
Save
Save
Save
Save
Save
Save
Save
Save
Save