Successful Weight Loss: How I Help Clients
Helping Clients Achieve Successful Weight Loss And Good Health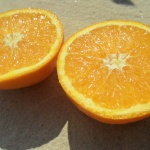 Working as a Nutritional Therapist over the years, I've accumulated excellent experience not only of helping clients on a one-to-one basis but I've also given many popular talks and delivered formal training programmes about nutrition and weight management. As a result, I have considerable experience of helping and advising people. Working in this industry also requires me to have excellent knowledge, not only so that I can answer questions from clients and groups, but so that I can also help to demystify myths and any mixed messages stemming from the wealth of nutritional information that's out there. I've always had a keen interest in obesity, which is why I focused on this subject for my Health Psychology Masters Degree research dissertation. I now specialise in weight management, which involves giving nutritional, dietary and lifestyle advice to clients to help them to achieve successful weight loss.
A More Personalised Approach To Successful Weight Loss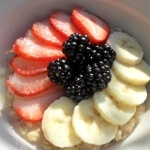 Many people attend weekly weigh-ins run by commercial weight loss companies; I'm able to offer something much more personalised and tailor-made, to help clients achieve successful weight loss. I help people to gain insight into their own mindset in relation to food, eating and weight loss.  Mindful Eating sessions focus on helping the client to become more aware of not just what they eat, but how and why they eat, to improve their overall relationship with food in order to help them feel more in charge of their eating, as well as improve the client's knowledge about nutrition in relation to weight management and overall health and well-being. Afterall, knowledge is power.
I work along the lines of 'baby steps', as change doesn't happen overnight. Clients seeking my help to lose weight should therefore expect to attend a minimum of 6 sessions, as this enables me and the client to work together over a period of time to develop new insights, skills and knowledge; it also helps the client to stay on track and enables us to re-visit any particular challenges the client might be facing. I avoid giving the client too much to work on at once; therefore at the end of each session the client agrees an action plan with me, one which they find manageable, realistic and enjoyable. I also provide text/email support between sessions as part of the service- clients find this very helpful and motivating.
Dual Approach: Diet And Mindset
With my background in Nutritional Therapy and Health Psychology, when a client comes to see me for help to lose weight I'm able to offer a dual approach, covering both the nutritional and the psychological aspects of eating- this is so important, because both diet and mindset must be addressed in order to help a client to achieve successful weight loss and long-term weight control.
My dual approach enables me to help clients feel more in charge of their eating, helping them to address not only their diet but also their thoughts, feelings, attitudes and values when it comes to food, eating and weight loss.
Sessions In The Comfort Of Your Own Home And Flexibility
A real advantage to clients is that sessions can be run from the comfort of their own home, saving them travelling time. Clients can also choose from a range of morning, afternoon and evening appointment times, including Saturdays- helpful when clients have a busy schedule. Some clients seeking help to lose weight might also prefer to 'go it alone' and not join a group. Maintaining client motivation and providing ongoing support is crucial for successful weight loss, and so clients benefit from several sessions taking place either weekly, fortnightly or monthly. Clients can therefore take things at their own pace, and they're not under pressure to lose weight each week, as can often happen at clubs where the prime focus is on being weighed. If a client prefers the support of others, then they have the option of inviting two or three friends for small group sessions- again, at home if they wish.
Focus On Building Long-Term Habits, Not Just Weight Loss
I don't offer a rapid weight loss solution; instead, I help clients to gradually build new habits that are realistic, enjoyable and sustainable. A key element of my service is that it's not simply about weekly weight loss- it's about improving the client's relationship with food, not only to help them achieve successful weight loss but also to ensure long-lasting change. I help clients to find a long-term solution to their health and weight management issues, and I do this by empowering clients and teaching them new insights, knowledge and skills- not only about weight management, but about themselves. Afterall, every individual is different, with different needs, skills and challenges. Supporting clients successfully therefore requires an individualised approach. My Mindful Eating service does just that.
If you would like help in achieving successful weight loss, give me a call on 07961 423120 or email me: info@mindfuleating.org.uk

I'm based in Camberley, Surrey, but I also offer Skype sessions for clients living in other parts of the UK and elsewhere.
See 'Services' for more information.
Save