Weight Loss Groups Camberley: Small Group Weight Loss Sessions
Weight Loss Groups Camberley (run in your own home in the Camberley, Surrey area or at my home in Lightwater, Surrey) are ideal for anyone who:-
Has a history of dieting, weight loss and weight regain, and is now looking for a more long-term solution that offers gradual weight loss and helps them to keep off the weight long-term
Would like to be part of a small weight loss group made up of people they know, rather than attending my one-to-one sessions
Apart from simply losing weight, is keen to break with former dieting habits and old patterns of eating, to embrace more flexible, 'mindful' eating by becoming more aware of their current eating patterns, and to get help and support to create rock-solid habits they can maintain for life
Is looking for a weekly or fortnightly group that is supportive, friendly and confidential.
No More Yo-Yo Dieting With Weight Loss Groups Camberley
My approach emphasises the importance of losing weight gradually, to help you to maintain your weight long-term. It helps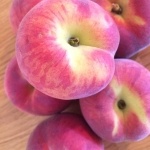 you to set up new habits that are realistic, enjoyable and, importantly, sustainable. The aim of the programme is to move clients away from the 'yo-yo' dieting mindset that often keeps many individuals trapped in a perpetual cycle of dieting, weight loss and weight regain. For those who have experienced a lifetime of yo-yo dieting, the aim of the sessions is to help you gain new insights, skills and knowledge so that your confidence in your ability to manage your weight grows, you start feeling more relaxed around food and no longer feel that in order to be in control of your eating you have to be on a strict diet.
Information About Weight Loss Groups Camberley
Cost: £15 per person, per 90 minute session
Where: Clients can enjoy the programme in the comfort of their own home, and clients may wish to take turns hosting. Although groups are run in and around the Camberley area in Surrey, I can also travel to people's homes further afield, depending on distance. Clients therefore bring together people they know and arrange the sessions with me.  Alternatively, clients may attend my own home. Weight loss groups Camberley are small, 4+ people.
How Often: Weekly or fortnightly
Duration: A minimum of six sessions is recommended, but I offer flexibility, accommodating the needs of the group
When: I offer morning, afternoon or evening sessions, including Saturdays (mornings or afternoons)
Payment Options: cash, cheque or BACS.
More About Weight Loss Groups Camberley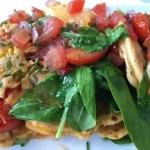 The group sessions are an alternative to my one-to-one sessions, for those who like to be part of a small group. The small group format enables members to learn, give and receive support and to share experiences, tips and ideas. We will explore and discuss important common issues that can influence successful weight loss and weight maintenance, and we can also cover specific issues and topics depending on the needs and interests of the group.
Creating Action Plans
Establishing new habits requires trying things out, and a bit of experimenting. Each week, based on your own personal action plan, you will get to try out new things, whether it's new foods, new eating behaviours or new ways of thinking about food and eating. At the end of every session we will agree on personalised action plans for you each to implement, which we will then review together at the next session.
Support Between Sessions
Members are able to support each other between sessions, and they are also very welcome to text or email me between sessions.
Weight Loss Groups Camberley: Example Of Topics Covered
Awareness is power: becoming more aware of what, how and why you eat
Why relying on willpower alone doesn't work
Nutrition and weight management: importance of food quality, not just quantity
Psychological aspects of eating: emotional eating; how unhelpful thoughts, attitudes, values and beliefs can influence our eating; the excuses we use to eat; different types of hunger; the addictive power of foods
Managing the food environment: engaging the brain to help you make better eating decisions
Meal and snack ideas
Lifestyle and weight management: stress, the link between sleep and weight management; the importance of good planning for weight management; getting more structure into your daily eating; getting support from others; getting active.
Weight Loss Groups Camberley: Key Features
Benefits Of My Dual Approach
You will benefit from the dual approach of the programme, which covers both nutritional and psychological aspects of weight management. You will learn important facts about nutrition that will help you with your weight loss, whilst exploring  psychological and practical tools for managing the food environment. You will learn about the link between thoughts, feelings and eating behaviour and this will include looking at unhelpful thoughts and beliefs about yourself and food. I will help you to become more aware of your current eating patterns and habits, and help you to identify strategies to tackle unhelpful thoughts and behaviours. By gaining more insight and awareness you should be able to make positive changes and adjustments, whilst being constantly supported.
Learning To Think For Yourself Rather Than Following Someone Else's Diet Rules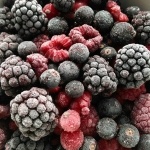 It's vital that clients learn how to make their own food and lifestyle choices so that they become competent and self-reliant in managing their weight long-term. I support clients in becoming more confident at making food choices, which is particularly important if a client comes from a background of following commercial diet plans where all the thinking and decision-making is done for them. My role is to educate and empower you, and provide you with a set of comprehensive guidelines that enable you to make well-informed, mindful choices that are realistic and practical.
You will be encouraged to move away from the restrictive, rule-bound approach of traditional dieting where you often have to cut out 'forbidden' or 'bad' foods. Denying yourself certain foods is usually unsustainable, so my approach shows you how you can still eat the foods you enjoy in a more controlled way through adopting 'middle way' eating that is more flexible but which can still deliver results.
Importance Of Being Patient
It's really important to be patient when it comes to losing weight, rather than relying on a 'quick-fix' diet- I therefore help clients to embrace a gradual weight loss mindset instead of a quick-fix dieting mindset.
Recognising Individual Needs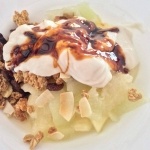 When it comes to weight loss, a 'one size fits all' approach can be unhelpful. Each individual has different skills, needs and challenges, so I will encourage you to look at yourself so that you become more aware of how and why you eat to help you master practical strategies to tackle the food environment. The benefit of being part of a group is that you're able to compare your own behaviours, attitudes and needs with others', and become more aware of the importance of individual needs– this is why it's important to find a new and sustainable way of eating that reflects your personal needs, rather than following diet rules created by someone else. My approach therefore aims to help you become more skilful at eating and living in a way which suits you personally.
Practising New Behaviours So That They Become Automatic
It's important to be patient whilst setting up new habits, as change doesn't happen overnight. I will support and encourage you as you keep practising new behaviours so that they become familiar and eventually automatic – and permanent.
Mindful Eating Workshops In Your Home
I also run 3 hour Mindful Eating workshops in the comfort of your own home, where you can invite friends, family and work colleagues.
If you'd like to know more about my weight loss groups Camberley, then give me a call (Emma Randall) on 07961 423120, or email me: info@mindfuleating.org.uk
I run a Facebook support page called 'Let's Talk Eating' which enables members to share ideas, tips and information and to generally support each other through discussion and encouragement.
For additional information and tips see my blogs.