Weight Loss Groups Camberley: Fortnightly Support Group 'Let's Talk Eating'
~ Do you have a history of yo-yo dieting?
~ Are you struggling to control your eating and your weight?
~ Would you like to talk about your eating to others, and hear about other people's struggles with food to know you're not alone and to feel supported?
~ Perhaps you've had enough of diets, but you need a new approach to help you feel more in control of food.
Weight Loss Groups Camberley ('Let's Talk Eating' support group based in Lightwater, Surrey) is ideal for anyone who:-
Has a history of dieting, weight loss and weight regain and is looking for something other than a purely weight-loss focused group; instead, is looking for help and encouragement to understand and tackle their underlying eating habits and motivations to eat, which might be getting in the way of successful long-term weight management and/or achieving overall health and well-being goals
Would like to lose weight gradually without feeling they're 'on a diet' by developing knowledge and skills to help them achieve successful long-term weight management
Apart from wanting to lose weight, is keen to break with former dieting habits and old patterns of eating, to embrace more flexible, 'mindful' eating by becoming more aware of their current eating patterns, and to get help and support to create rock-solid habits they can maintain for life
Is looking for a support group that is small, supportive, friendly and confidential.
No More Yo-Yo Dieting With Weight Loss Groups Camberley ('Let's Talk Eating' Support Group)
My approach emphasises the importance of losing weight gradually, to help you to maintain your weight long-term. It helps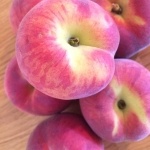 you to set up new habits that are realistic, enjoyable and, importantly, sustainable. The aim of the support group is to move individuals away from the 'yo-yo' dieting mindset that often keeps many people trapped in a perpetual cycle of dieting, weight loss and weight regain. For those who have experienced a lifetime of yo-yo dieting, the aim of the sessions is to help you gain new insights, skills and knowledge so that your confidence in your ability to manage your weight grows, you start feeling more relaxed around food and no longer feel that in order to be in control of your eating you have to be on a strict diet. Weight Loss Groups Camberley (my small, friendly support group) might be just what you're looking for.
Information About Weight Loss Groups Camberley ('Let's Talk Eating' Support Group)
My support group is for anyone interested in meeting others to discuss diet, nutrition, mindful eating, eating habits and weight management, and to come along and learn some really useful tips and advice about the psychology of eating. It's also an opportunity to give and receive moral support through sharing tips, ideas, information, stories, challenges and successes in relation to eating and weight management. The group meets fortnightly (Wednesdays), and each session focuses on a particular relevant topic, with the flexibility to 'go with the flow'.
Using my extensive experience of helping clients and my in-depth knowledge of nutrition and the psychology of eating, I help to facilitate each session with a particular topic, but it's your session ultimately, with a bit of structure if needed to help you along.
These fortnightly sessions provide information, tips and advice to inspire and empower you and equip you with tools you can take home to help you improve your relationship with food, feel more in charge of food, achieve successful weight management and improve your general well-being whilst making friends in an informal, relaxed and friendly environment. It's a great place to simply chat and share things, and support one another.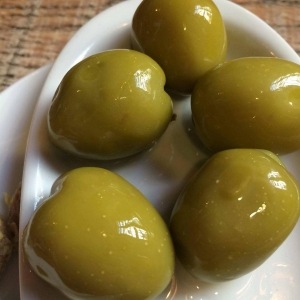 This is not a weight loss club focused on weekly weight loss (I don't weigh people!); instead, it's a supportive learning environment offering really useful tips and advice, and a place to feel heard, supported and to get inspired. In order to make positive change, having a regular opportunity to not only gain some knowledge but also to do a bit of self-exploration can be a great help, and give you the 'light bulb' moment you might need. This group gives you a chance to stop and think about what, why and how much you eat. The aim is to encourage you to stop worrying about what the weighing scales says, and instead focus on your actual eating behaviour and the reasons behind it.
Cost: £12 per person, 90 minute session
Location: Lightwater (near Camberley, Surrey). Weight loss groups Camberley are small, up to 10 people
How Often: fortnightly
Duration: ongoing, with no obligation to attend all sessions
When: Wednesday evenings 7-8.30pm (fortnightly)
Payment Options: online payment in advance is required please (via Eventbrite when you purchase your ticket- please see link below)
Upcoming dates of Weight Loss Groups Camberley ('Let's Talk Eating') can be found HERE.
Host In Your Home: Support Group Sessions (5+ People)
If you can't make the Wednesday group sessions in Lightwater, you can enjoy sessions in the comfort of your own home. If you wish to host a support group at your own home, you're invited to bring together people you know (such as friends, family and/or work colleagues) and arrange the session times with me. As host, you don't pay,  just those attending your home pay for each session (minimum of 5 people including yourself). I run the sessions at times suitable for the group. The group format enables members to gain new knowledge and learn valuable new skills, whilst giving and receiving support and sharing ideas and experiences with each other.
Cost: £12 per person per 90 minute session (number/frequency of sessions depends on the needs and preferences of the group).
More About Weight Loss Groups Camberley ('Let's Talk Eating')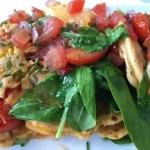 Creating Action Plans
Establishing new habits requires trying things out, and a bit of experimenting. Each week, based on the session's topic, you might wish to try out new things, whether it's new foods, new eating behaviours or new ways of thinking about food and eating. At the end of every session you have the opportunity to think about what you've learned and whether you would like to set yourself a task for the coming weeks. At the beginning of the following session, there is a short 10 minute session to share feedback.
Weight Loss Groups Camberley ('Let's Talk Eating'): Example Of Topics Covered
The Problem With Diets And Restrictive Eating
Fattening Thoughts, Beliefs & Attitudes; Excuses We Use To Eat
Becoming A More Mindful Eater
Self-Sabotage: Being Ready, Willing & Able To Change
Linking Habits With The Past: How We Play 'Old Tape'
Understanding Emotional Eating
Appetite Management: Feel Fuller For Longer And Stop Cravings
Vague Notions Vs. Clear Intentions: The Key To Change
Managing Your Life To Manage Your Weight: Lifestyle Tips
Understanding Your Food Triggers & 'Stress' Eating
Having An 'Adding In' Vs. 'Taking Away' Mindset
Homemade Vs. Ready Made: Make Life Easy & Achieve Balance
No More Dieting: The Power Of 'Calorie-Shaving'
How To Enjoy Less Food More
Habit Formation: How To Create Habits That Stick
Practical Strategies For Managing The Food Environment
The 3 Ps': Portions, Planning And Pausing
Banishing Guilt, Shame And Judgement Around Food
Weight Loss Groups Camberley ('Let's Talk Eating'): Key Features
Benefits Of My Dual Approach
You will benefit from the dual approach of the programme, which covers both nutritional and psychological aspects of weight management. You will learn important facts about nutrition that will help you with your weight loss, whilst exploring  psychological and practical tools for managing the food environment. You will learn about the link between thoughts, feelings and eating behaviour and this will include looking at unhelpful thoughts and beliefs about yourself and food. I will help you to become more aware of your current eating patterns and habits, and help you to identify strategies to tackle unhelpful thoughts and behaviours. By gaining more insight and awareness you should be able to make positive changes and adjustments, whilst being constantly supported.
Learning To Think For Yourself Rather Than Following Someone Else's Diet Rules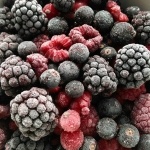 It's vital that individuals learn how to make their own food and lifestyle choices so that they become competent and self-reliant in managing their weight long-term. I support people in becoming more confident about making food choices, which is particularly important if an individual comes from a background of following commercial diet plans where all the thinking and decision-making is done for them. My role is to educate and empower you, and provide you with a set of comprehensive guidelines that enable you to make well-informed, mindful choices that are realistic and practical.
You will be encouraged to move away from the restrictive, rule-bound approach of traditional dieting where you often have to cut out 'forbidden' or 'bad' foods. Denying yourself certain foods is usually unsustainable, so my approach shows you how you can still eat the foods you enjoy in a more controlled way through adopting 'middle way' eating that is more flexible but which can still deliver results.
Importance Of Being Patient
It's really important to be patient when it comes to losing weight, rather than relying on a 'quick-fix' diet- I therefore help clients to embrace a gradual weight loss mindset instead of a quick-fix dieting mindset.
Recognising Individual Needs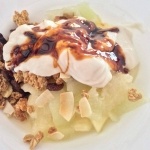 When it comes to weight loss, a 'one size fits all' approach can be unhelpful. Each individual has different skills, needs and challenges, so I will encourage you to look at yourself so that you become more aware of how and why you eat to help you master practical strategies to tackle the food environment. The benefit of being part of a group is that you're able to compare your own behaviours, attitudes and needs with others', and become more aware of the importance of individual needs– this is why it's important to find a new and sustainable way of eating that reflects your personal needs, rather than following diet rules created by someone else. My approach therefore aims to help you become more skilful at eating and living in a way which suits you personally.
Practising New Behaviours So That They Become Automatic
It's important to be patient whilst setting up new habits, as change doesn't happen overnight. I will support and encourage you as you keep practising new behaviours so that they become familiar and eventually automatic – and permanent.
If you live too far away to be able to make it to Lightwater, then I also have a Facebook closed group called 'Let's Talk Eating'. It's open to anyone interested in the subject of healthy eating, eating habits, weight loss, dieting, the psychology of eating or general weight management, and who would like to share with others their own updates, tips, ideas, victories and challenges about their eating and weight management goals, or to simply ask for some advice or post questions so that we can learn from, support and motivate each other in an informal, friendly environment. Send me a request to join: https://www.facebook.com/groups/1318721088161903/
If you'd like to know more about my weight loss groups Camberley, then give me a call (Emma Randall) on 07961 423120, or email me: info@mindfuleating.org.uk
For additional information and tips see my blogs.