Weight Loss Management Services: Tailor-Made To The Individual
Want to lose weight? Lost weight but looking for support with long-term maintenance? Prefer one-to-ones? Prefer group sessions? The choice is yours.
I offer several services including one-to-one sessions, a fortnighly support group, a range of talks and phone 'check-ins'.
One-To-One Sessions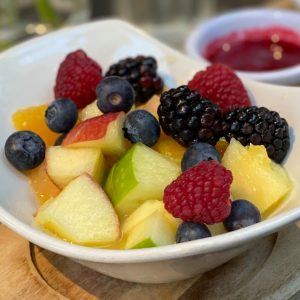 If you want to improve your relationship with food, feel more in charge of your eating, set up and maintain long-term healthy eating habits or lose weight, I offer personalised one-to-one sessions. For more information about how I work with clients please go to 'Individual Consultations'. Read reviews HERE.
Clients can choose their own number of sessions and can opt for weekly or fortnightly sessions, depending on individual needs and budget. If clients choose to see me ongoing for multiple sessions, they have the option of reducing session frequency. For example, they might start off with weekly or fortnightly sessions but further down the line they might choose to see me for reviews once a month or every 6-8 weeks. I offer flexibility depending on individual needs and budget.
From my experience of working with clients, several sessions over time is much more effective than just one or two sessions in a short period, as building new and sustainable habits can take time. Consistency is key, and so regular sessions over a few months are a great opportunity for clients to receive ongoing support which can help maintain motivation, develop and consolidate skills and enable us to re-visit any particular challenges they might be facing. For this reason, I recommend a minimum of 6 sessions.
Initial session (90 minutes): £60 (if session at your home, or Skype); £55 (Lightwater-based sessions)
Subsequent sessions (60 minutes): £45 (if sessions at your home, or Skype); £40 (Lightwater-based sessions)
SPECIAL OFFER: Buy 3 sessions upfront, get a 4th session FREE! Contact me for details.
Mindful Eating Support Group
~ Are you struggling to control your eating and your weight?
~ Do you want to develop a healthier relationship with food?
~ Do you need some support to set up and maintain long-term healthy eating habits?
~ Would you like to talk about your eating to others and hear about other people's struggles with food, to know you're not alone and to feel supported?
~ Perhaps you've had enough of diets, and you need a fresh approach to help you feel more in charge of your eating.
Small, friendly groups sessions for anyone interested in discussing diet, nutrition, mindful eating, eating habits and weight management, and to come along and learn some really useful information and tips about the psychology of eating. It's also an opportunity to give and receive moral support through sharing tips, ideas, information, stories, challenges and successes in relation to eating and weight management. The aim is to help people to understand and tackle any underlying eating habits and motivations to eat which might be getting in the way of successful long-term weight management. Comments from attendees:-
"For anyone not sure I would totally recommend these support groups. Emma is full of knowledge and so supportive and I always leave feeling inspired. It is lovely to talk to others in the same boat and support each other too. Could not praise these meetings enough if I tried!".
"These meetings are amazing! I highly recommend them. Went this week and I felt uplifted and motivated again after feeling down about the way I have been eating recently. Emma is so supportive and so helpful and just truly inspiring".
For more information about my mindful eating support group, please see 'Weight Loss Groups'.
Cost: £12 per person per 90 minute session.
Talks And Workshops
I give talks on a range of topics in Lightwater, Surrey and online. Topics include: 'Understanding Emotional Eating', 'Simple Steps To More Mindful Eating', 'Food & Mood', 'Nutrition Tips For Hectic Lives', '10 Tips To Lose Weight Without Dieting', 'Personality & Eating Habits' and 'Good Fats, Bad Fats'. I can also give talks and run half day or full day workshops at a variety of organisations and venues on request. See 'Mindful Eating Workshops'.
A review from a talk attendee:-
"Emma's talks are excellent- very thought-provoking and empowering. Emma is so welcoming and leads really useful, comfortable and directed sessions that encourage openness in a safe environment. I've come away from Emma's talks feeling encouraged, empowered, inspired, hopeful and confident to try some new solutions. I highly recommend her talks!"
Weight Maintenance Support: Helping You To Maintain Your New Weight
Some people embark on diets, lose weight but then struggle to keep off the weight they've lost long-term. For this reason I offer one-to-one support for  clients who have lost weight through any weight loss plan and are now seeking support to help them maintain their new weight. From my experience, many individuals can feel quite anxious about resuming a normal diet, particularly when a lot of the food decisions have been made for them on the diet plan they've been following, and if the diet has been highly restrictive (such as cutting out certain foods) and low calorie.
I help individuals to feel more confident about making better food decisions and work with them to help them feel more in charge of their eating so that they don't go back to their old eating patterns- this includes exploring their relationship with food and helping them to become more mindful eaters. These weight maintenance support sessions can be useful for clients who have lost weight but who might have a tendency towards overeating, emotional eating  or have a history of yo-yo dieting. It's really important that if a person embarks on a weight loss plan, rather than simply focusing on a weight loss goal they also address any underlying problematic eating habits. If they don't, when they return to their former eating habits there's a good chance of weight re-gain, making successful long-term weight control difficult.
For more information about my weight maintenance support sessions please go to 'Weight Maintenance Support'.
Phone 'Check-Ins'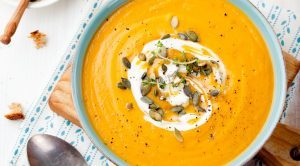 These phone check-ins are designed to give you the inspiration, re-focus or motivation you're looking for. They can help you to get back on track if you've let habits slip! How does it work?
~ Email, text or Whatsapp me one thing you'd like help with in relation to your eating;
~ Book your session with me via email, text or FB Messenger (minimum of 24 hour's notice required);
~ Pay £10 upfront ('pay-as-you-go' system)
~ We have a 20 minute phone chat.
You can opt for just a one-off session or you can have an unlimited number of sessions over time- it's entirely up to you.
If you'd like more information about any of my services, give me a call (Emma Randall) on 07961 423120 or email me: info@mindfuleating.org.uk
For more information and tips see my blogs.