Group Sessions: Short Course & Support Group
I run a short online course 'Improve Your Relationship With Food' and an online support group (monthly). Both are designed for individuals who:-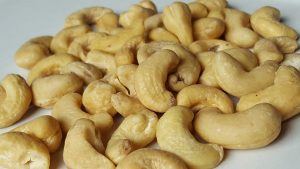 ~ Want to improve their relationship with food
~ Want to feel more in charge of their eating
~ Might be looking to lose weight but would like more than a weight loss group, would like to stop going on diets and is looking for a fresh approach to address their eating habits
~ Would benefit from some in-depth discussion about their eating- chatting to others with similar goals and challenges
~ Would like to learn about the empowering benefits of mindful eating
~ Would like to gain more knowledge about nutrition and how it links to appetite control, weight management, mood and overall health and well-being.
Discussing, Sharing, Relating & Accountability
There are real benefits to having the opportunity to discuss things with others- sharing helps people to feel supported and understood, and to realise they're not alone in their struggles with food and weight management. It's an opportunity to give and receive moral support through sharing tips, ideas, information, stories, challenges and successes in relation to eating and weight management. Another benefit is regularly reviewing goals: individuals who report in to another person (or group) on their progress on a regular basis are more likely to achieve their goals.
Benefits Of A Dual Approach
With my background in both Health Psychology and Nutritional Therapy, attendees benefit from a dual approach, covering both nutritional and psychological components in order to explore and address a person's relationship with food, find weight loss and long-term weight management strategies as well as help a person to achieve better appetite control and overall health and well-being, including mental health. This offers much more than a weight loss club where the primary focus is on weekly weight loss goals through 'weigh-ins'- a person's relationship with food is not usually explored on such programmes.
1. Online Course: 'Improve Your Relationship With Food'
This online 4-part course has been designed for anyone who would like to improve their relationship with food to help them make better food choices, address overeating and achieve long-term healthy eating habits. It's an introductory course, but also works well as a useful 'refresher' for anyone who has previously attended any of my talks, support groups or completed one-to-one sessions with me.
Want To Make Sense Of Your Eating?
Having a love/hate relationship with food can be exhausting. Our relationship with food can be quite complex, and requires some attention if we want to end the fight with food, stop swinging between restrictive eating and overeating and achieve a more balanced way of eating.
My short online course is for anyone who would like to explore and understand their own problematic eating habits and find strategies to help them feel more in charge of food, tackle overeating, put an end to yo-yo dieting and gain tools to achieve more healthy, long-lasting eating habits.
The course includes:-
~ Identifying and addressing overeating triggers
~ Links between childhood and a person's relationship with food
~ Exploring the link between self-concept and a person's relationship with food
~ '3 Keys' to improve eating habits and tackle obesity:-
1) Understanding and tackling emotional eating: can result in a negative cycle of bingeing and restricting and feeling out of control of food
2) Mindful eating– tips to successfully navigate around the food environment and eating behaviour strategies
3) The 'Hormone Factor': how hormones such as insulin and cortisol are involved in food cravings, increased appetite, difficulty losing weight and weight gain, and how particular food choices can help a person to control their appetite and tackle excess weight
~ The interrelationship between eating habits, lifestyle management and personality.
Benefits Of Attending This Course:-
~ Gain a wealth of knowledge and new skills to kick-start a journey into a better relationship with food
~ Create a 'tool box' for life: a personalised, flexible plan to enable manageable, successful long-term change
~ Worksheets and handouts to help consolidate knowledge and provide a focused action plan for the coming fortnight
~ A short course with only 4 sessions to attend, yet packed with information to take away
~ Small groups: up to five people per course ensures good quality session delivery and effective learning
~ Teaching and support from myself (Emma Randall)- I have over ten years' experience of successfully helping clients through running groups, talks, workshops and one-to-one sessions.