Mindful Eating Workshops: Improve Your Eating Habits & Relationship With Food
"I was very impressed by Emma's in-depth understanding of emotional eating issues. Emma had some sound advice for us all and it was tailored to our own unique circumstances. Emma's obvious understanding of nutrition plus the psychology of overeating made the talk very informative and interesting."

 
Since 2008 I've been giving talks and running groups to people of all ages at a range of organisations, corporate companies, schools, colleges, senior citizen groups, drop-in centres and depression support groups. I have worked as a trainer at a weight loss company, creating and delivering nutrition modules to weight loss consultants. My talks are normally 60-75 minutes but I can also run half or full day workshops or mindful eating group sessions at organisations on request and in various geographical locations.
I give several talks covering a range of subjects all year round in Lightwater Surrey and online. PLEASE NOTE: Due to Covid, all of my talks are currently online until further notice.
To purchase tickets for my next online talk 'How To Tackle Emotional Eating' (19th October 2022) click HERE.
My talks are really useful for anyone who:-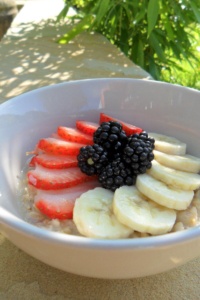 ~ Struggles to control their eating and their weight
~ Wants to develop a healthier relationship with food
~ Is interested in both the psychology of eating and nutrition, and is seeking advice to support mental and physical health
~ Has had enough of diets and is seeking a fresh approach to help them feel more in charge of their eating
~ Is in need of some inspiration to kick-start them into eating in a more healthy, balanced way
~ Is interested in learning about the physiology (food, appetite and the body).
My talk topics include:-
 'How To Tackle Emotional Eating'
 'The Hormone Factor: Understanding & Tackling Obesity'
 'Healthy Eating For Hectic Lives'
 'Food & Mood'
 Other talks I've previously run and can offer on request: 'Simple Steps To More Mindful Eating', 'Personality & Eating Habits', 'Good Fats, Bad Fats'.
Cost: £20 (90 minutes). Talks include a handout.
Click here to see reviews about my talks. Please see below for a summary of each talk.
"Emma led a very useful, comfortable, directed session that encouraged openness in a safe environment. I left feeling encouraged, empowered, provoked into thought, confident to try some new solutions, but also felt that all was not lost and hopeless."
'How To Tackle Emotional Eating'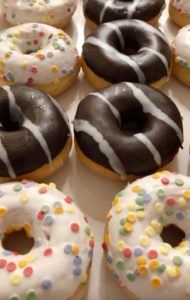 ~ Do you regularly overeat or binge eat?
~ Would you describe yourself as an emotional eater or 'comfort' eater?
~ Are you a secret eater, or do you overeat when alone?
~ Do you think about food a lot?
~ Do you self-sabotage when trying to follow a diet?
~ Do you tend to eat mindlessly and on 'autopilot'?
Emotional eating is about eating for reasons other than physical hunger, and many people say they're 'comfort eaters'. My talk 'How To Tackle Emotional Eating' will help you to think about your own eating behaviours and mindset when it comes to eating. It will give you an opportunity to explore your own particular eating triggers, to understand why you might use food as a coping mechanism, and help you to find strategies to feel more in charge of food. In this online talk I cover some of the key aspects of emotional eating, how to recognise it and what to do about it. The talk will include some case studies, as well as exploring:-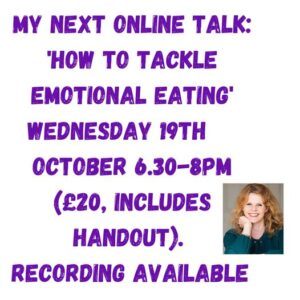 ~ Common causes and triggers of emotional eating
~ How childhood might positively or negatively impact a person's relationship with food
~ How eating can be influenced by how we deal with feelings
~ The role of unmet needs in emotional eating
~ The link between body image, self-worth, lifestyle and emotional eating.
The aim of the talk is to help individuals identify which particular factors might be driving their own emotional eating, and give them some tools to start tackling it. The interrelationship between eating habits, mindset, lifestyle management, our history, our self-concept and personality will be explored, as it's important to consider the 'whole picture' when it comes to understanding eating behaviour.
The talk is useful for anyone wanting to improve their relationship with food, to feel more in charge of their eating, to break cycles of yo-yo dieting and to set up and maintain long-term healthy eating habits.
To purchase tickets for my next online talk 'How To Tackle Emotional Eating' (19th October 2022) click HERE.
"'How To Tackle Emotional Eating' was a really positive session with Emma – I very much enjoyed the opportunity to learn from her extensive experience and to meet others that are going through the same struggles".
'The Hormone Factor: Understanding & Tackling Obesity'
When it comes to weight management, thinking about calorie intake simply isn't enough- we also need to consider the 'metabolics'- this means looking at a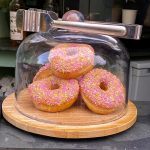 range of key hormones that are involved in appetite, satiety, the processing of glucose from food, fat storage and fat burning, and the body's stress response. What we eat, as well as our attitude, personality and lifestyle (busyness and stress levels) all have a powerful influence on our physiology (the body's processes), which in turn can impact appetite, food cravings, blood sugar levels and our ability to keep our weight under control. When we think of obesity and the type 2 diabetes epidemics, it's important to have an understanding of some of the key hormones involved, in order to prevent and tackle obesity and diabetes. Two of the major players are insulin and cortisol.
If you're trying to lose weight but finding it difficult, then this talk will give you a comprehensive and valuable overview of the physiological aspects of weight management and appetite control, and the interaction between food and the body. You will gain a good understanding of how food choices and lifestyle can influence appetite hormones, stress hormones and sex hormones, as well as cause hormone imbalances, and you'll learn some key tips to help you support your body to help it burn fat more efficiently, and set up long-term eating habits to support health and well-being. The 'Hormone Factor' is one of the 'three keys' I teach people, with the other two being eating behaviour (mindful eating practises) and emotional eating. To learn more about mindful eating and emotional eating see my two other talks 'Understanding Emotional Eating' and 'How to Enjoy A Better Relationship With Food'.
"Emma was very friendly and approachable, explained concepts clearly and offered a 'down to earth' approach to healthy eating. Very informative session!"
'Healthy Eating For Hectic Lives'
Signs and symptoms of stress can include:-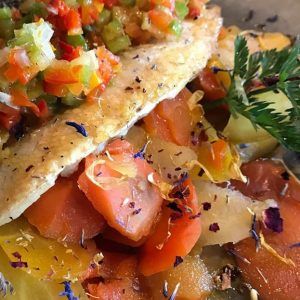 ~ Feeling tired all the time ('TATT')
~ Alert at bedtime, making it hard to get to sleep
~ Waking up during the night, unable to get back to sleep
~ Difficulty relaxing or 'switching off'
~ Feeling out of control, overwhelmed, irritable, angry or anxious
~ Sweet cravings or cravings for caffeine
~ Weight gain that's hard to shift
~ Digestive problems such as IBS or headaches
This talk explains how, through balanced, more mindful eating, various nutrients and some simple lifestyle strategies we can start to feel more energised, stop craving 'pick-me-ups' such as caffeine and sugar, get a better quality night's sleep, feel more inspired to make healthier food choices, feel more in charge of food, feel able to tackle the day ahead with enthusiasm, feel more in control of daily life, eat more healthily and fit in the important and enjoyable things in life despite being busy, feel more calm and happy and less irritable, have a better overall sense of well-being and lose weight through balanced, mindful, flexible food choices.
This talk will give you a good understanding of the importance of looking after ourselves as we lead busy lives, and inspire you to make some simple but effective dietary and lifestyle choices which your body and mind will thank you for during stressful times.
"Emma had planned the workshop to flow very well, to appeal to a range of knowledge levels and was very knowledgable in her Q&A at the end

."
'Food & Mood'
How we feel can affect what we eat, but what we eat can also have a big impact on how we feel. My 'Food and Mood' talk covers:-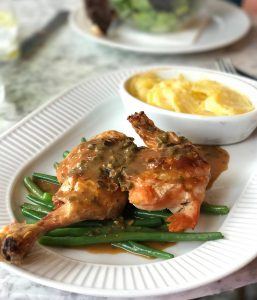 ~ The link between what we eat and our mood and brain function
~ The role specific nutrients play in mood and brain function, and how a balanced diet can support a balanced mood

~ The dietary building blocks that make brain chemicals which regulate mood, such as serotonin
~ How brain chemical imbalances can affect mood, appetite, sleep, general well-being and functioning
~ How dieting can affect mood and appetite, and tips to help you manage your weight
~ What can cause sugar cravings and how to combat them
~ The important link between our brain and our gut, and how they're intimately connected
~ Dietary and lifestyle tips to boost mood and brain function.